Lekshmi

Administrator

Join date

:

2016-02-05

---

Posts

:

183

---

Thanks gained -

:

255

---

Gender

:

---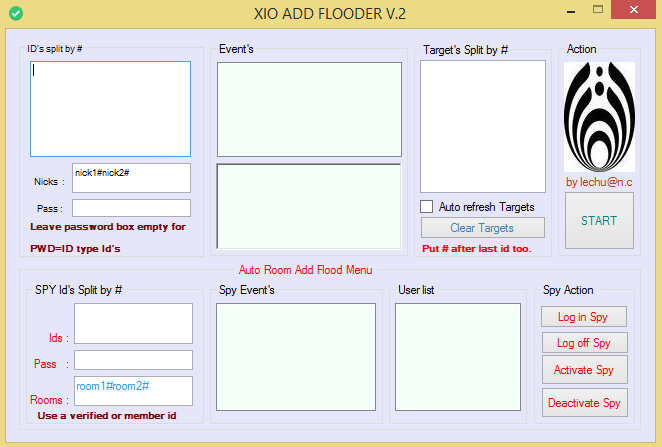 [You must be registered and logged in to see this link.]
[You must be registered and logged in to see this link.]
TOP-CODER

Management team

Join date

:

2012-11-07

---

Posts

:

404

---

Thanks gained -

:

2902

---

Gender

:

---

Age

:

29

---

Location :

india

---
[adm]dear lechu
This is a warning for you
All your software s  are virus
AND
your download link is also advertisement site
Not  a direct link
 Please scan your  file's in
[You must be registered and logged in to see this link.]
We don't want your softwares  uploaded url  scan reports[/adm]
[adm]
[You must be registered and logged in to see this link.]
HEUR/QVM03.0.0000.Malware.Gen[/adm]
[adm]SHA256: a00afda724291ff899753319c352d6e3f267310d46efb2b00ece10154e92dace
File name: ADD.exe
Detection ratio: 1 / 57
Analysis date: 2016-03-27 17:58:39 UTC ( 1 minute ago )[/adm]
Lekshmi

Administrator

Join date

:

2016-02-05

---

Posts

:

183

---

Thanks gained -

:

255

---

Gender

:

---
Dear Admin . I will no longer be posting any of my software's to this forum.  I do coding for fun not to H+a~c*k. 
"
Virus Total scans the uploaded file with a lot of different antivirus products. Some of these product are good, some are great, but some are also poor. This is the reason why some of these products will give a false positive on even a simple Windows Forms application.
Some antivirus vendors go as far as detecting any executable (*.exe file) as "malware" or "suspicious" if it does not have a digital signature. This is a very bad approach and a lot of independent developers have had problems because of this. It is easy for a big company which creates some commercial software to acquire and buy a digital certificate, which will be used to sign software, but this is very big problem for an independent developer working on a freeware app."
[You must be registered and logged in to see this link.]
serioususer1

Fояαм new user

Join date

:

2016-03-13

---

Posts

:

1

---

Thanks gained -

:

1

---
deadtarget

Member

Join date

:

2016-03-20

---

Posts

:

40

---

Thanks gained -

:

62

---
wonkier

REVIEWERS

Join date

:

2015-10-03

---

Posts

:

101

---

Thanks gained -

:

157

---

Gender

:

---

Age

:

26

---

Location :

india, kerala

---
ur only posting softs and only scanned results of the site, not the soft.. If u were a good coder u would've admitted that ur soft has virus and posted the scan result of the soft. Then what should we do if u start doing things like that. !!
Mudu_yare

forum support

Join date

:

2015-04-26

---

Posts

:

60

---

Thanks gained -

:

113

---

Gender

:

---

Age

:

21

---

Location :

Somalia

---
Totalvirus is just a service that submits uploaded file or url to several av-engines. some of these engines r poor and gives False positive results if the file gets non* cdg. this happens mostly files coded with Delphi and. Net (c# and VB).

so We should not rely on these stupid av-engines. it is better to use "urlscan" service instead..


Create an account or log in to leave a reply
You need to be a member in order to leave a reply.
Log in
Already have an account? No problem, log in here.
Log in
---
Permissions in this forum:
You
cannot
reply to topics in this forum